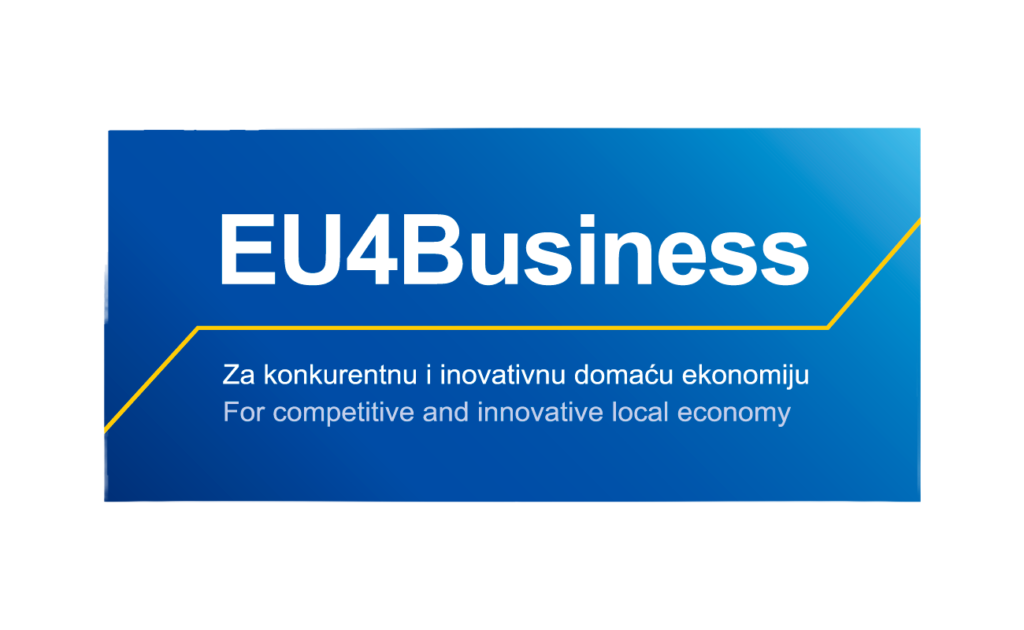 The development project is co-financed by the European Union (EU) and the Federal Government of Germany (BMZ) through the EU4Business project in BiH.
The project "REPRO - Provision of Support to Businesses and Export-Oriented Companies Active in the Wood Processing Sector in the Region of Prijedor, through the Establishment of Resource center". has a special significance, both for the preservation of existing jobs, and for the development of export-oriented business entities. First of all, this is planned to be achieved by introducing new technologies, through functional clustering, and by increasing the level of cooperation and improving services towards members and other wood processing companies.
The objective of "REPRO" is to strengthen the competitiveness of wood processing sector in the Prijedor area, through innovative approaches and by enhancing business cooperation and networking.
EU4Business is an EU initiative that aims to strengthen BiH's economy, stimulate the development of entrepreneurship, export-oriented sectors, tourism and agriculture, as well as rural development. The project is worth 16.1m EUROs and is jointly funded by the EU (EUR 15 million) and the Federal Republic of Germany (EURO 1.1 million). The project is jointly implemented by GIZ, ILO and UNDP, from April 2018 to March 2022. EU4Business is part of the Local Self-Government and Economic Development Program in Bosnia and Herzegovina, supported by the Federal Republic of Germany. For more information about the EU4Business project, please visit: www.eu4business.ba.
Implemeted by