The establishment of clusters in BaH started back in 2004 with the help of and at the initiative of mainly international organizations and donors. It is important to highlight that the formation and initial functioning of clusters was supported by local and regional development agencies. During the establishment of Klaster "DRVO-PD" and wood Cluster from Banja Luka, the support was provided from higher levels of authority, entity ones, more specifically RARS, the Republic Agency for the Development of Small and Medium-Sized Enterprises
Wood and Furniture Industry Cluster "DRVO", with its central office in Prijedor, was founded on 1 August 2005, at the initiative of local enterprises, and with the support of the Development agency of city of Prijedor "PREDA". Cluster "DRVO-PD" is an organization the primary objectives of which are business cooperation, education, exchange of information and development of companies and entrepreneurs active in wood and furniture industry. This organization gained the status of cluster after concluding the contract for the implementation of clustering project with the Republic Agency for the Development of Small and Medium-Sized Enterprises of Republic of Srpska - RARS, in May 2007.
"DRVO-PD" Prijedor initially gathered around 40 business entities as its members, engaged in: primary wood processing, construction joinery production, manufacturing of furniture and other wood products. Given that the main offices of member companies are located in 5 different neighbouring municipalities and towns (Banja Luka, Kostajnica, Kozarska Dubica, Novi Grad and Prijedor), this Cluster has a regional character.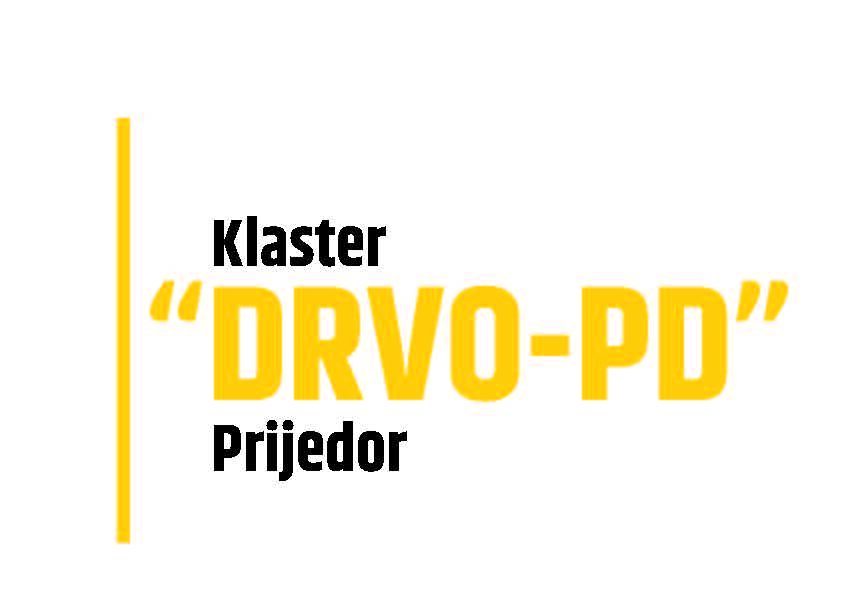 Vision
The vision of DRVO Cluster is to become a recognized driver of innovations and the originator of modern trends in the wood industry, which will results in increased competitiveness, productivity and employment, product finishing and export, and thus positively affect the economic growth and prosperity of the region.
Mission
The mission of DRVO Cluster is to create such a business environment that would help those companies, operating and fostering added values in the wood and furniture industries in the region of Prijedor, to take over a leading role in Cluster's initiatives and all positive social processes in the region.
International organizations that helped the establishment of clusters:
- FIRMA project, USAID / SIDA,
- UNDP, United Nations Development Program,
- GIZ, German Agency for International Cooperation
- SNV, Netherlands Development Organization in BiH,
- Norwegian Ministry of Foreign Affairs,
- SIDA, Schwedische Entwicklungsagentur durch das CREDO-Projekt.
It is worth mentioning that the European Union, through its various support mechanisms, has provided assistance with the formation and establishment of clusters via different projects.