Donji Orlovci bb, Prijedor, 79101, Bosna i Hercegovina
stolarijavujicic@yahoo.com
+387 (0)65 586 020
+387 (0)65 339 077
+387 (0)52 323 067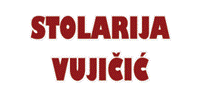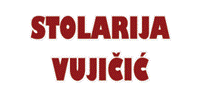 History and business tradition
Carpentry Vujicic is a family company, dealing with the manufacturing of furniture, construction joinery, wood accessories and other solid wood products. It has been existing under the current name since 2002. The craft skills and experience have been passed from one generation to the next, with continual advancement of the production, ability to carry out complex projects and make demanding products, and with staff training, which has been ongoing for almost 100 years.
Things that make us well-known
Carpentry Vujicic manufacturers high quality wood products for various types of buildings. The products are mainly manufactured from solid wood, or are combined with other materials (wood based panels, metal, etc.). A special part of the company's business is the manufacturing and the installation of wood products in the religious objects of the Serbian Orthodox Church. The cooperation with the SOC exists for almost three decades, and the products of this company decorate almost all prominent buildings in the Banja Luka Parish, but beyond too.
In the manufacturing of products and implementation of projects, the company often cooperates with engineers and designers, or is making suggestions on its own. The company is characterized by its ability to make high quality solid wood modern furniture, as well as very demanding products, requiring the application of wood carving, gilding, production of complex shapes and complex ornaments.
Nowadays, the company is trying to modernize its production, to manufacture smaller and larger batches of high quality products intended for export, and to produce stylistically unique and special products for various purposes.